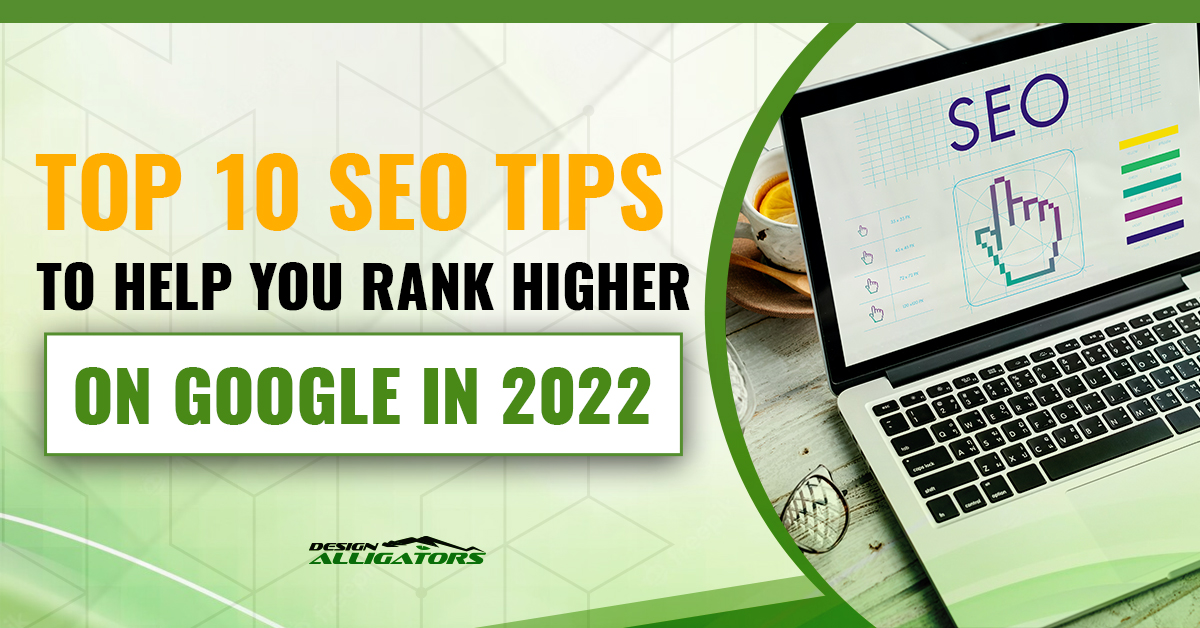 SEO is a beast that we all are busy tackling but it keeps changing itself. Just the moment, you start imagining you definitely know what strict Google is searching for, an algorithm update throws a spanner in your game plan. Only right and updated SEO Services can level up the game of your online presence.
So, what do we have to do?
While Google is ever busy updating and improving its algorithm, still, there are some proven SEO tricks and tactics that can always be practiced. Our digital design agency can help you with the best Social Media Marketing Services for implementing these SEO marketing tricks and tactics on your website, you can make your odds of rankings better. This way, you may also make your website shielded against Google's inescapable changes.
Here we are going to discuss two ways to influence the changes with SEO: on-page and technical. You can win the race with just the right Social Media Marketing Services by applying these ways.
Let's have a closer look at both ways in this blog. Stay hooked!
On-Page SEO Marketing Approaches for 2022
To rank your content higher in 2022, it should be optimized for the following points as well:
User experience is the key. Keep focusing on this.

Bounce Rate and Dwell Time are also essential ranking factors.

Search Intent for researching SEO Content.

Your page loading speed matters a lot.

Click-through-rate; is the number of clicks advertisers receive on their ads per number of impressions. In your case, your click-through rate should be good enough.
If you want to make fast and influential modifications, then keep focusing on making your efforts on on-page SEO tricks and tactics.
Keep Targeting Long Tail Keywords
As you may know, long-tail keywords are longer and more definite as compared to the usual and regular target keywords. They usually have lesser search volume in comparison to shorter keywords, but they can be really functional.
Old Strategies Have Changed!
Presently, there is a big change in the world of the internet from the old days. When writing SEO Content, keep long-tail keywords in mind. These keywords let you know what the users are searching for as well as why the users make a specific search. Long-tail keywords also import higher search volume at present as compared to shorter keywords.
See how our agency can help you get huge traffic to your professional website through Custom Web Design Services.
Insert Keywords in Alternative Text for Images
First, you might be thinking, what is an alternative text for images? Second, what does it have to do with images?
Let us tell you!
Basically, it is a short description of an image in written form. Alt text has three major operations:
Increase Your Accessibility: this is a major factor for visually impaired users, Alt text can be used to read out loud with the help of a screen reader. But, this is so unfortunate that mostly, the e-commerce sites are inadequate to meet this basic accessibility criterion.

Context: in case, the image cannot load onto the page, then alt text is an alternative to give context to users.

Search engine optimization: Google confirmed in 2021 itself that

alt text is "still important for SEO"

. So, make proper use of it.
Insert Your Keywords in Headers
When you insert keywords in headers, basically, this way you indicate to search engines and users that your content is satisfactory to the search engines. Additionally, keywords placed in headers act as a table of contents for search engine bots.
As it is believed by 36% of SEO Experts that headlines are important for SEO, but, we suggest that you do not use unfitting keywords that just don't make any sense.
Keep Focusing on Great UX (User Experience)
Think of yourself as a user, would you like to have a bad experience? No, so, consider the same for others. The user experience and Google recommendations should be kept in mind whenever you are inserting your target keywords or other keyword variants. Finally, to sum it up, we would say that you should never stuff keywords for better SEO. Indeed, it will ruin everything.
We understand, it is emotional. You should do the same and consider the user experience from making an appearance to the end even before keywords and content.
Think From Google's Mind
Whenever Google is ranking your website, it considers many factors into account, one of the factors is the time that is spent on the page. Shortly put, dwell time.
The Dwell Time Matters For Google
If the users are bouncing from your web page within a few seconds of coming to your page, this will indicate to Google that it's not the content its users are searching for. So, be smart.
How Long It Takes A Page To Load
Time of page loading is one of the factors that affect a lot on the dwell time and bounce rates. An analysis of over 5 million desktop and mobile pages reported that 10.3 seconds is the average time it takes for a web page to fully load on a desktop and 27.3 seconds on mobile.
Get A Custom Website Design
At Design Alligators, we design your website tactically and skillfully, leading your brand to its highest potential. This is the era of the digital world, you need a skillfully made website for the success of your business. Your website should be interactive, responsive, user-friendly, and inviting. Our Digital Design Agency offers you all of these. 
Multiple Media Types
We suggest that you should use multiple media types across your blog. Beyond the images, media have multiple media types like audio files, eBooks, videos, and GIFs. These media types are for the engagement of users.
Find some interesting ways to incorporate videos and audio on your blog for the improvement of the user experience as well as dwell times on your website.
Use Internal Links
As we mentioned earlier, Google ranks your website considering the time spent on the page. Another factor is the time spent on your website from first to the end. This is also a key ranking factor for Google's algorithm.
The more time a user spends on your website, the deeper they are going to dig. Furthermore, it signals to search engines that the content of your website is good and relevant.
But you might be wondering, how can you increase the dwell time of your audience?
Here we are going to discuss how you can increase the dwell time. Let's dig in further:
Link to relevant internal content
Whenever you link to internal content, you can make your users dig deeper into your site. This increases the meaningful interactions of users with your content. Let's look at an example, you may add in your content that please leave a comment on a blog post or even share on social media, which itself is super beneficial to increase the SERP rankings.
Keep Focusing on "Top of the Funnel" Keyword Phrases
The three major and most important points of the funnel are recognition, idea, and conclusion.
Create Recognition, This Is The Most Important
When considering the top of the funnel, we are talking about the keyword phrases that are used to grab the attention of potential customers. In fact, it is ensured by 95 percent of marketers that funnel keywords should be kept in mind in terms of creating content for the brand.
This content is meant to create 'recognition' of the topic. They draw the attention of the reader without expecting them to take action.
The other points of the funnel are responsible for making the customers take action.
Keywords Are Super Important In Local Searches
If you're a business in New York, then we would say that be assured that the keywords you're using in your content are best-suited.
Why is a keyword more important on local searches?
Simply put, it signals to Google that you have a local business, that wants to be searched by people searching for products and services in a specific location. This is what SEO Marketing is all about. By using the appropriate keyword, you'll enhance your possibility of ranking higher in Google's search results.
Conclusion:
To conclude, we would say that dominating SEO With Google is the key. With the ever-changing Google algorithm and SEO, one thing that remains constant is relevancy, good content always proves to be a good start.
Finally, by acting upon these 10 SEO on-page and technical SEO practices we discussed above, now, you can be pretty sure to rule and direct SEO with Google in 2022. Why and How? Because these techniques help you to improve your content for both users and crawl bots to ensure a clean, engaging experience. You can also read our previous Blog "All You Need to Know About Search Engine Optimization (SEO)"
Releated Article :